Our "Dorr to Door Café" is currently closed as a precaution due to the current Covid-19 pandemic. We will re-open when we are able to do so. Sorry for the inconvenience!
Order in-store or pre-order by phone at 716-625-9151, Option 3. Please allow time for us to properly craft your order. The "Dorr to Door Café" is located inside Niagara County Produce at the intersection of Transit Road and Millersport Highway. Sorry, we do not deliver.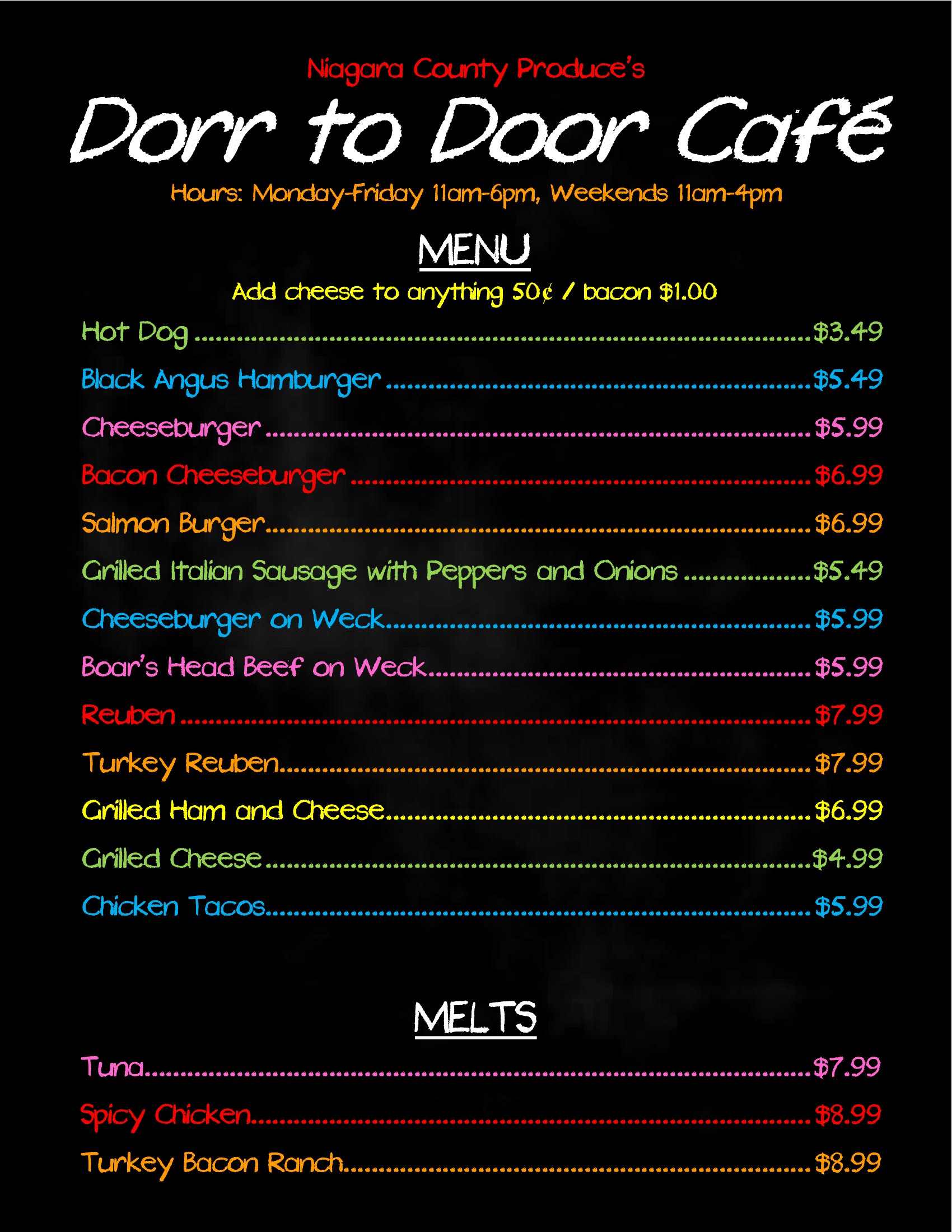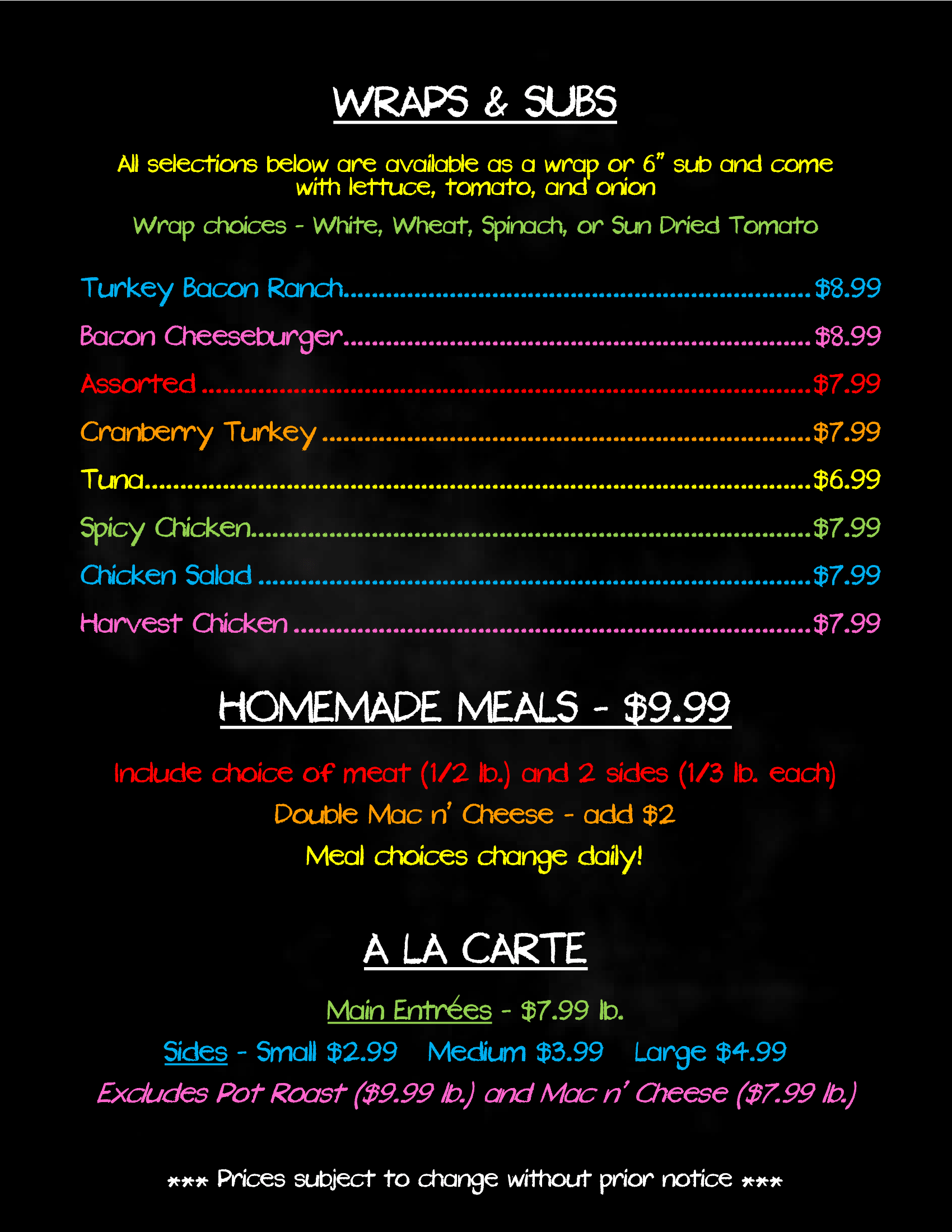 Daily specials are also available and do vary, so please call or stop in!
Enjoy!