Order daily specials in-store, or pre-order by phone at 716-625-9151 with extension 3. Please allow time for us to properly craft your order.
Every day specials are: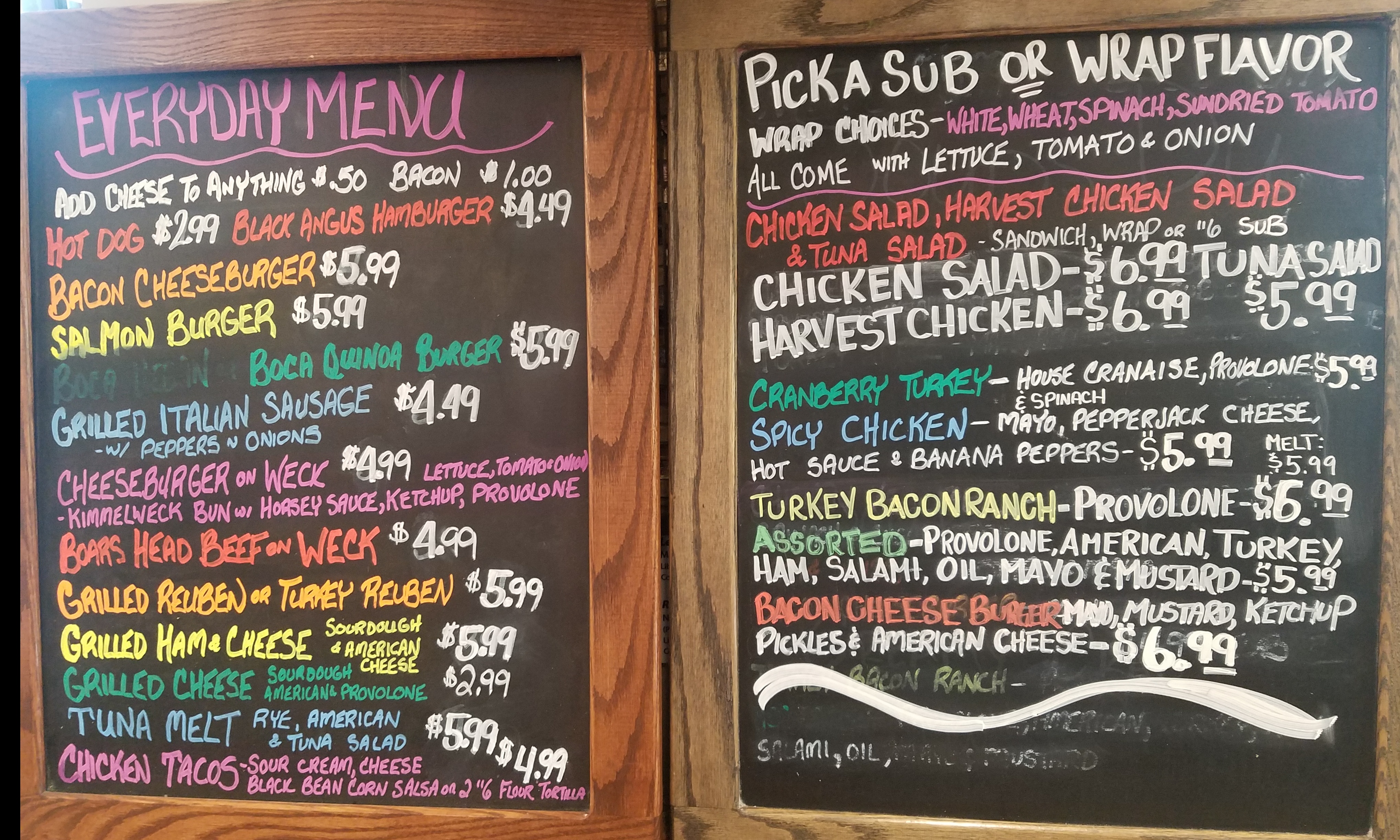 Today's specials available in the Dorr to Door Cafe today are:
This is updated by 10:30AM each day.
The Dorr to Door Cafe is located inside Niagara County Produce at the intersection of Transit and Millersport. Sorry, we do not deliver.
Enjoy!