Georgian Cheese Bread (Khachapuri)
Friday, February 23rd, 2018
This is a staple of some diets in the country of Georgia, so we should give it a shot! In Georgia, it is the national dish and a school there measures inflation by the cost of making it! It has also taken social media by storm more recently, as it's fun to make, easy to make, and it's a photogenic food! It's delicious and an interesting thing to bring to a party or just have for dinner!
Ingredients:
1 ball of our premade pizza dough
1 lb part-skim mozzarella, shredded
8 oz feta, crumbled
3 large eggs at room temperature
2 tbsp unsalted butter at room temperature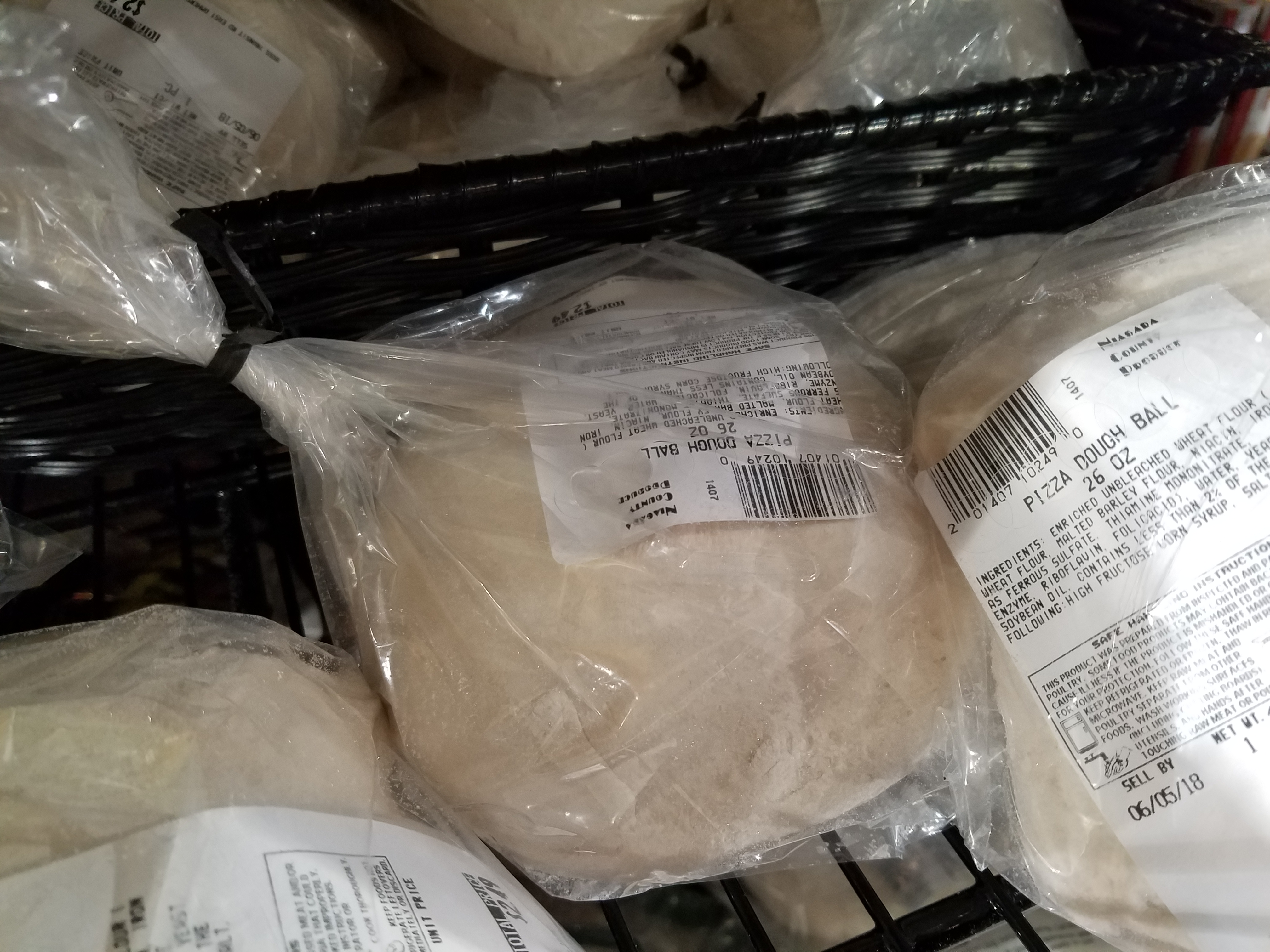 Instructions:
1. Preheat oven to 500F and put a pizza stone in if you have one.
2. Mix the mozzarella and feta together with a fork in a medium bowl. Make a little well in the middle and add an egg. Beat the egg with the fork, and mix into the cheeses.
3. Lightly flour your work space. Put pizza dough on the floured surface and cut in half, then round the halves back into rough balls.
4. Put a piece of parchment paper out and flour it lightly. Press and use a rolling pin to roll one of the balls into a round, 1/8-inch thick, 10-inch across. Slide it onto parchment paper and then slide it onto a baking sheet. Repeat for second ball of dough.
5. Spoon half of cheese mix onto the first round of dough, up to 1/2-in from the edge but mostly in a big pile in the middle. Roll the sides up tightly to make it look like a boat of cheese (see picture). Pinch ends together and twist to seal. Repeat with the other round of dough.
6. Slide the two khachapuris onto a pizza stone if you have one, or keep on baking sheets. Leave a few inches of space between them if you try to fit them onto one pizza stone or baking sheet. Bake at 500F for 8 minutes, turn khachapuris around to cook evenly. Cook for another 4 minutes and then crack an egg on top of each khachapuri and continue to bake until egg starts to turn white (~3mins) but yolk is still raw.
7. Move khachapuris to a serving platter and top each with a 1tbsp pat of butter. Stir egg into cheese so it continues to cook. Serve immediately, eat by tearing pieces of the dough off and dipping in the cheese!