Mango Salsa
Tuesday, February 28th, 2017
Quick, healthy, and fresh, this mango salsa is a great treat to have at a party or on your own! It can be customized to whatever you have in the house, so feel free to improvise and share your changes in the comments!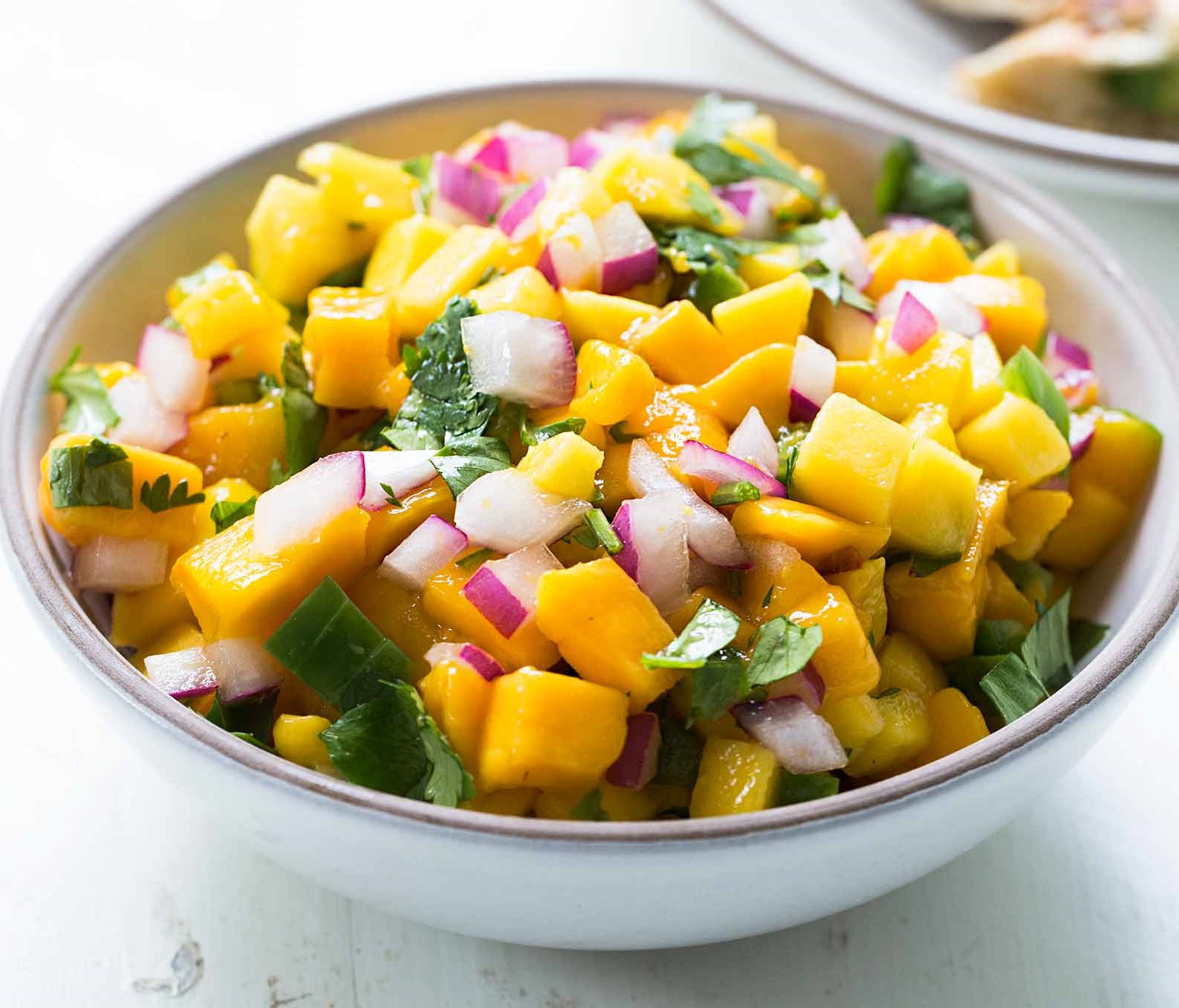 Photo credit: Elise Bauer via SimplyRecipes
Ingredients:
1 mango, peeled, pitted, and diced
2 tbsp finely chopped red onion
1/2 Jalapeno (or a full one if you like it hot!), minced
3 tbsp cilantro leaves, chopped
3 tbsp fresh lime juice (1-2 limes worth)
Instructions:
1. If you haven't already, peel/pit/dice the mango, finely chop the onion and cilantro, and mince the jalapeno.
2. Mix all ingredients together in a medium bowl.
3. Serve with chips, or with a meal of fish, steak, or tacos!
If you're looking to customize, try avocado or bell pepper